The past few years have been a bit of a whirlwind, haven't they? A global pandemic, the UK's departure from the EU single market and a subsequent rickety economy have led to a seismic shift for the restaurant industry. Despite 2022 being a year in which our lives slowly returned to normal, restaurants are still feeling some intense aftershocks from the events of the past few years.
Honestly, we're not out of the woods yet. With energy costs, rental costs, production costs and wages all rising, many restaurants are feeling the strain. There has already been a wave of restaurant closures in 2023, with more likely to follow.
It's not all doom and gloom though – out of those stormy storm clouds comes more than a few silver linings. 2023 will be a year of adaptability as restaurants innovate to come up with unique ways to operate within the current constraints of the economy. We've seen enough of this in 2022 as talented chefs come up with ingenious ways to repurpose leftovers and wasted food, as well as a continued shift to using local, seasonal produce.
Despite the challenging circumstances, the food scene in the UK is as exciting and diverse as it's ever been, and 2023 holds great promise for foodies and diners alike. Scroll down for some of the top food trends in 2023 to look out for, and a sneak peek at what to expect in restaurants this year.
Special experiences
Restaurants aren't the only ones feeling the pressure in today's economy, and many of us will find ourselves going out less as we feel the cost of living crisis. When people decide to treat themselves to a meal, there will be a desire for more maximalist experiences that feel truly special. These can be more theatrical environments (for example, Big Mamma Group will open its most extravagant restaurant to date with a jacuzzi in January), more live music or entertainment or an emphasis on theater at the table and fun cocktails.
Mayfair restaurant Bacchanalia ticks the box for theatre, with table service, glamorous interiors and a staff member to feed you grapes as you dine.
A shift for good food
The recent announcement that Noma will close in 2024 seems to herald a turn in the world of fine dining. If Noma can't make it work, then there are bound to be many others on the same track who will find the same thing. We expect some premium fine dining restaurants to move to more sustainable models that are much less labor intensive, but still offer something unique and exciting.
Tasting menus
That said, tasting menus are a keeper. Some have been predicting their demise for years, but if we've learned anything in recent years, it's that running an excellent a la carte is extremely difficult. Tasting menus give a restaurant much more control over food waste and overheads, and less can go wrong during a shift. They can also be tightly curated so diners still feel like they've had a special experience, and work with fewer staff (in line with the industry's declining availability of chefs).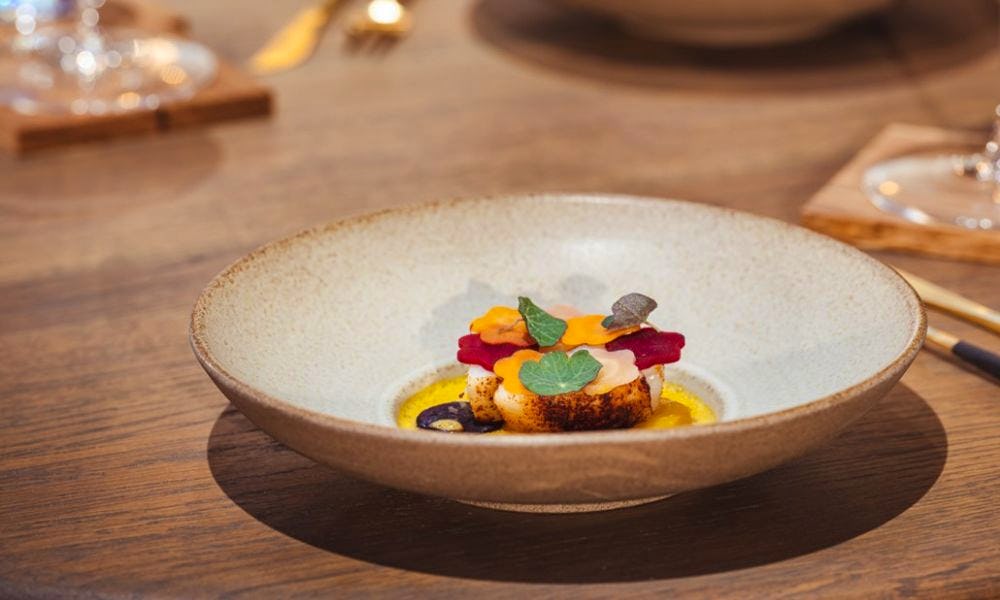 Brighton's Furna is a great example of a restaurant that has nailed the tasting menu concept.
Omakase
Like tasting menus, we all become very familiar with what the word "omakase" means. Sushi Tetsu and The Araki, among others, paved the way for a new style of exclusive counter dining, where you get many, many courses of small bites, completely chosen by the chef. Following the huge success of Endo in the Rotunda, more omakase restaurants are popping up in London (e.g. Mayha and Roji) and we believe there will be more in UK cities throughout the year as omakase style dining is nicely in the keeps pace with experiential and tasting menu trends.
Read more: The best omakase experiences in London
Sea plants
That's right – marine plants are coming. That means seaweed, which is rich in nutrients and very versatile for cooking, as well as sea herbs such as samphire, kelp and much more. Elsewhere, food scientists are using microalgae to make meat-free burger patties, and it's possible that other sea plants and sea grasses will become a larger part of our diet, potentially offloading traditional agriculture.
Modest ingredients
No doubt we will see even more of a shift towards plant-based eating – not only is a higher proportion of the population following vegetarian and flexitarian diets, but vegetables are also more affordable for restaurants to work with. Brilliant plant-based restaurants are now opening across the country and we expect to see more in 2023.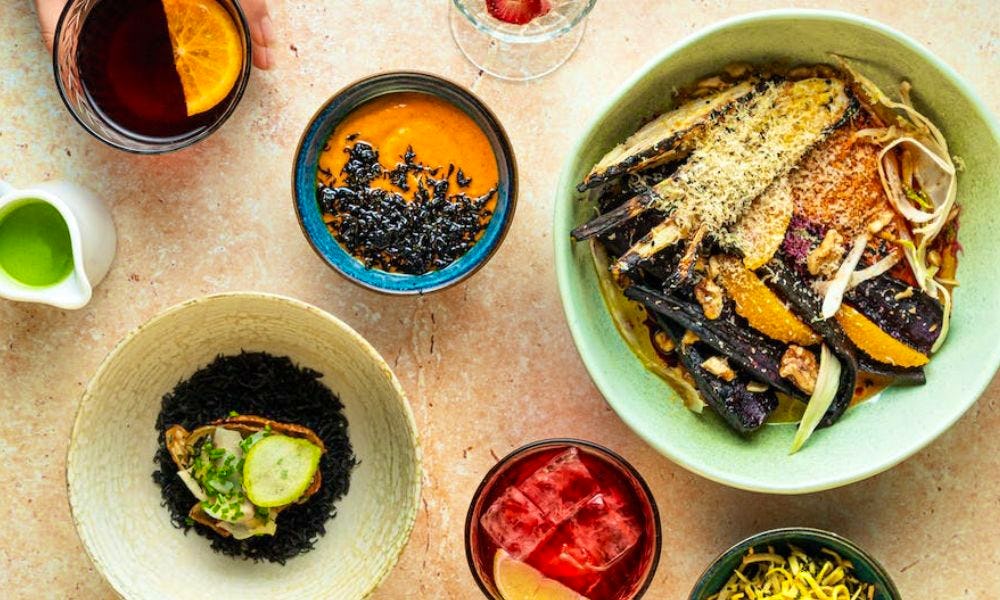 Tendril's innovative vegan plates have set the bar for vegan food in London and beyond.
This could also be the year where we start really embracing the humblest of ingredients to really squeeze the pennies – onions, potatoes and the like. Get ready for some truly mind-blowing spud dishes over the next 12 months.
Sparkling wines
We all want dinner to feel special, and what could be more special than a glass of bubbly? Sparkling wines will also remain extremely popular in 2023. Not just a classic champagne, but also cava, prosecco, maybe even a glass of Italian Franciacorta. Not forgetting, of course, the continued success of English sparkling wine, which further relies on a growing desire to support British businesses.
Chefs are leaving the Big Smoke
As the cost of running a business gets higher and higher in London, we fully expect more talented chefs to move to less saturated pastures across the UK, either permanently or to work at second locations or pop-ups. There are plenty of examples of this already – see Merlin Labron-Johnson in beautiful Osip in Bruton, Nicholas Balfe's delightful Somerset bolthole Holm, and many more. Already for 2023, we're excited about Margot Henderson's upcoming west country pub The Three Horseshoes, and no doubt more talent will leave town for exciting opportunities.
Diversification of spaces
As cafes, restaurants and bars look for ways to ease the financial strain, many will try to make their spaces work better for them. For example, cafes that are open from 9 a.m. to 5 p.m. may open in the evening as event spaces for night clubs or pop-ups. Similarly, more restaurants may shift to four-day weeks to give staff more time off, or diversify into businesses that work different hours, including as delis, bakeries, or small supermarkets.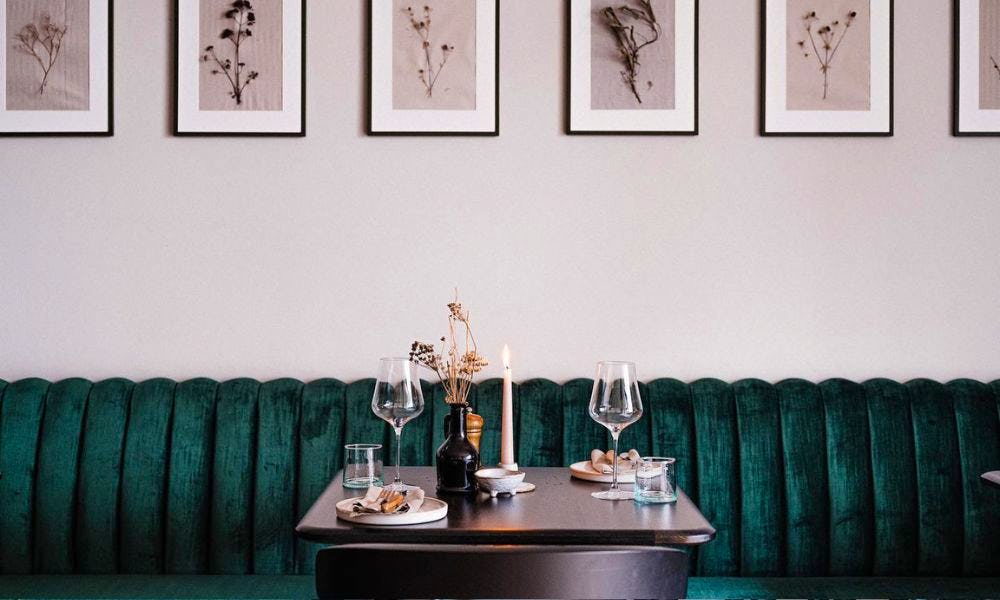 Lyme Regis fine dining spot Robin Wylde recently announced it will diversify, becoming a bakery by day and a restaurant by night.
Focus on zero waste
Get ready for more restaurants doing exciting things with often wasted food. In many ways, this was a highlight of 2022, with restaurants like Humble Chicken and Fallow showing what you can achieve with chunks of veggies and animals that would normally be ignored or thrown out. We are excited to see more of the same.
dining rooms
From London's Arcade Food Hall to Manchester's Escape to Freight Island and Brighton's Shelter Hall, food halls are truly having a moment and are sure to continue this year. There are a few obvious reasons for this: dining rooms provide diners with a wide range of choices and convenience, and that in itself can provide more stable footfall for the eateries within. Booking platform Resy says Escape to Freight Island is attracting the most new user bookings of any of its UK locations – proof enough these food hubs are here to stay.
Head over to our list of the most exciting London restaurant openings scheduled for 2023 to get a taste of what's in store in the capital this year.