The leader of the Russian mercenary group, Yevgeny Prigozhin, seemed to laugh at claims of a plot to kill him, describing it as "a very good idea".
Russian politician Vladimir Rogov has claimed – without providing evidence – that Volodymyr Zelenskyy and the director of the CIA discussed the oligarch's assassination.
Once dubbed "Putin's chef," Prigozhin is head of the Wagner group that recruits convicts to fight in Ukraine.
Russia sends warning to US about tanks – last war in Ukraine
Mr Rogov, chairman of a Russian organization in occupied Zaporizhzhia, told state media on Tuesday: "Prigozhin is effective and his assassination would make a lot of sense given the media component and how they spin their victories.
"Zelenskyy's inner circle and quite a large number of people are aware of this request to ask, and even demand, that the Americans kill Prigozhin."
It comes after Mr Prigozhin clashed with his old ally Vladimir Putin over the capture of Soledar in Ukraine.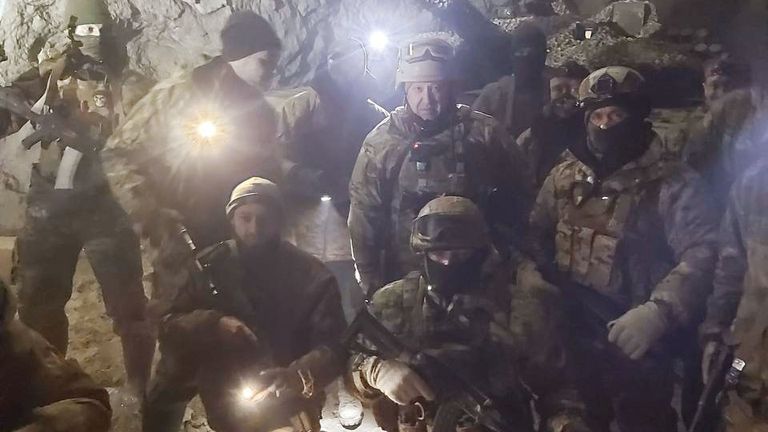 He claimed that Wagner Group troops were solely responsible for the capture of the city, while Putin attributed the success to the Russian military.
Prigozhin's criticism of the Russian Defense Ministry has become increasingly brutal in recent weeks, the think tank Institute for the Study of War notes.
Responding to allegations of a murder plot on Tuesday, Mr Prigozhin was quoted by his press office as saying, "Yes, I know. The press office told me about it.
'That is a very good idea. I agree that it is time for Prigozhin to be exterminated.
"If they ask me, I will certainly help."
It comes as the Guardian reported that British lawyers were granted government dispensation to circumvent sanctions to help Mr Prigozhin sue a journalist, according to documents made available to the website Open Democracy.