A Texas-based anti-abortion group has started 40 days of "intimidation" protests outside Scottish hospitals.
40 Days of Life, a group dedicated to ending access to abortion, has increased its presence outside health facilities in Scotland with a 40-day demonstration of 'vigils'.
It is believed that the group will target healthcare facilities in Edinburgh, Glasgow, Aberdeen, Dundee and Falkirk.
The protests also coincide with the World Day of Safe Abortion, which aims to protect and defend access to health care for safe abortion.
Read:

Mark Fullbrook, an associate of Liz Truss, made the payment through his own company | News
The group, which was founded in Bryan, Texas, had previously said it would consider legal action if the Scottish government introduced "buffer zones" around health clinics.
Activists say the presence of the group, which often has pictures of abortion procedures on tags, is intimidating patients who get health care.
The Scottish government has backed the development of a bill for Scotland Green MSP Gillian Mackay that calls for 150-meter "buffer zones" around health facilities to protect patients from protesters.
The bill also won the support of the British Medical Association and the Royal College of General Practitioners with more than 12,000 people filling out consultations on the bill.
Read:

Whitehall chief looking at whether to stop civil service work on Scotland vote | Scottish independence
Among the bill's backers is NHS consultant Dr Greg Irwin of Glasgow Children's Hospital, who attended the Labor Conference in Liverpool this week as a delegate to the party's East Renfrewshire group.
In a speech to a conference, he said, "For the past five years, there have been protesters outside my hospital who bully women who come to receive health care for abortion, which sparked my disbelief. I would like to stress that abortion is health care. This is targeted sexual harassment and it is misogynistic." Hateful and persistent."
However, anti-abortion protesters say the proposed legislation will have an impact on free speech, with US Chief Executive Sean Carney previously saying the group would support legal action against the bill.
The last time the 40-day crackdown took place, more than 100 anti-choice protesters demonstrated outside the Queen Elizabeth University Hospital in Glasgow.
Back Off Scotland, a campaign group advocating the introduction of buffer zones, says it hopes the Scottish government's support will mean these new 40-day demonstrations are the last of their kind in Scotland.
Co-founder Alice Murray was harassed outside a clinic when she had an abortion in 2019.
Read:

Group of men threw tables, chairs and glasses at each other in violent wedding brawl at hotel
She said the idea that many might feel afraid to access health care because of the protesters' presence made her feel "sick".
She told STV News: "It's frustrating that '40 Days For Life' is beginning the next 40-day round of anti-choice protests, which I'm sure will be upsetting for a lot of people.
"We really hope that with the support of the Scottish Government, this could be the last 40 days of protest against life that we see outside a clinic in Scotland. Understandably, it takes time to legislate and until the buffer zones are established, we understand there is not much that the police or councils can do Now. The next 40 days will probably highlight why we need buffer zones in Scotland."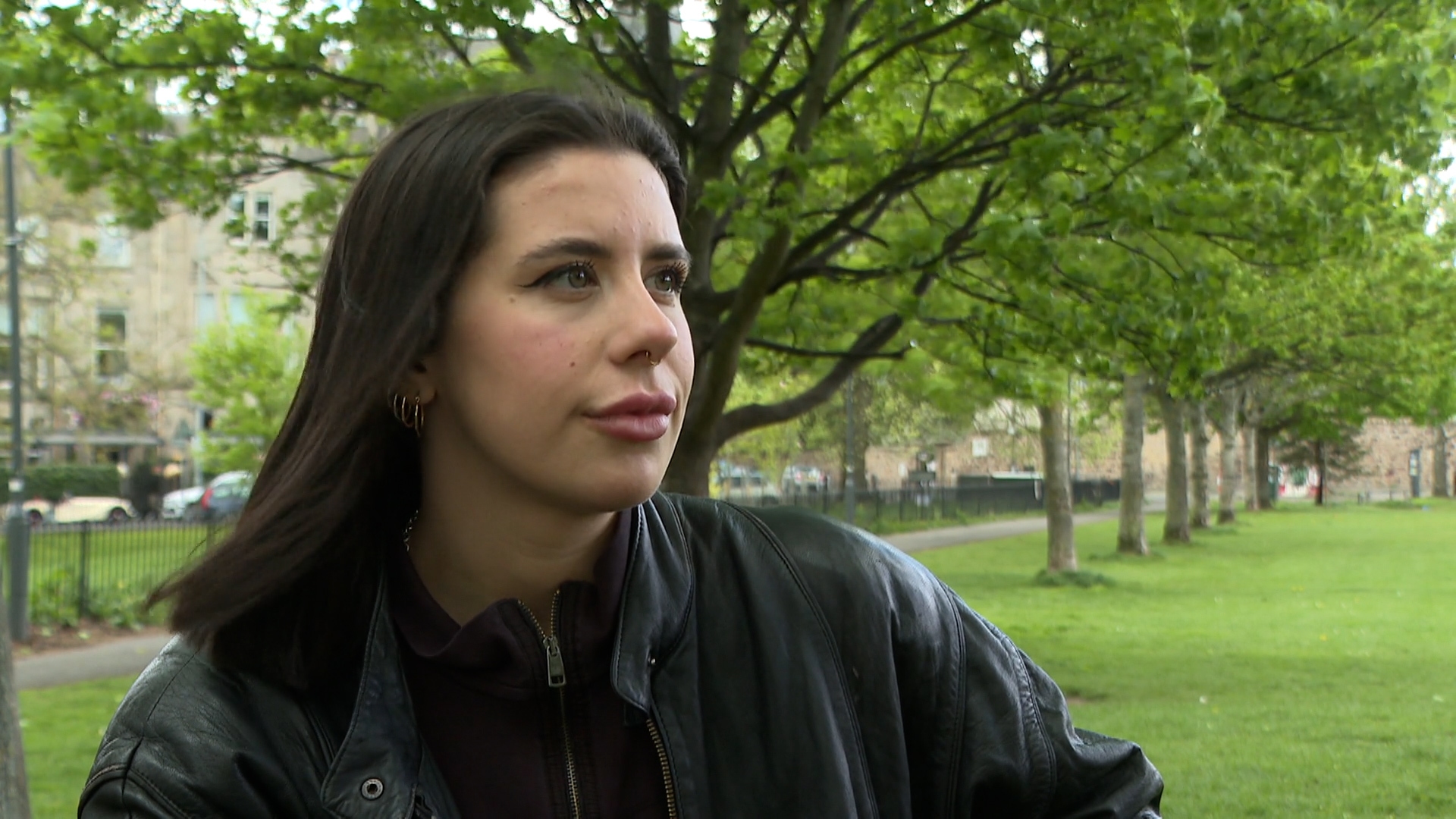 She added: "As someone who has been directly harassed, I know how dreadful it is to enter the clinic and it makes me sick because there are many people who may not be receiving basic healthcare this month due to the actions of one group.
"This is an opportunity for members of the public to raise awareness of this issue by writing to MSPs and participating in our online campaign to make sure we have the full support of those who will vote on the bill."
Scottish Green health spokeswoman Ms Mackay said: "These protests are an appalling attempt to scare people from accessing the health care they are entitled to. It will be 40 days of intimidation, and they have no place in modern and progressive Scotland. The bill I am introducing would stop these protests to forever.
"It is a shame that they chose to launch this latest campaign of harassment on World Safe Abortion Day, the day that exists to promote safe and legal access to reproductive health.
"Some of the activists we saw used graphic banners and loudspeakers. Service users and employees I spoke to told me about the terrible impact these protests had on them and others.
"There is still vital work to be done in Scotland and around the world to ensure people have access to safe abortions.
When it comes to human rights, we cannot stand still. As the horrific decision to roll back reproductive rights in the United States shows, our progress can be shaky. That is why we must do everything in our power to protect and enhance it."
In response to the demonstrations, a Scottish Government spokesperson said: "Women should be able to access abortion care in a timely manner without fear of harassment or intimidation, we are bound by national legislation, and we agree to support Gillian Mackay MSP in its development and formulation of the Member Bill for the regions Safe access.
"People have the right to protest in a democracy, however, no one has the right to intimidate or impede a woman's right to access health care. The Scottish Government believes that protests should be organized in a more appropriate location, such as outside Parliament."
A spokesperson for 40 Days of Life told STV News: "The killing of innocent lives through abortion is the greatest injustice of our time.
"We are a clear sign that abortion is not the only option. We are able to connect women with help and support in their pregnancy as well as help with post-abortion trauma."