An appeals court has upheld legislation allowing abortion of children with Down syndrome until birth, after an objection by a woman with the condition.
Heidi Crotter, 27, from Coventry, has sued the Department of Health and Social Care in hopes of removing a section of the abortion law.
Last September, judges ruled that the legislation was not illegal and aimed to strike a balance between the rights of the unborn child and the rights of women.
Read:

Jeremy Hunt's autumn statement will cost Middle Englanders £20,000 | News
The appeals court re-examined the case at a hearing in July.
Summing up the decision by Lord Justice Underhill, Lady Justice Thirlwall and Lord Justice Peter Jackson, the justices said the law did not interfere with the rights of "living disabled people".
They said: "The Court recognizes that many people with Down syndrome and other disabilities would be upset and offended by the fact that the law treats a diagnosis of serious disability during pregnancy as a justification for termination of pregnancy, and that they may view it as implying that their lives are of less value.
"However, it considers that the perception that this is what the law refers to is not in itself sufficient to cause interference with the rights of Article 8 (to private and family life, which are enshrined in the European Convention on Human Rights)."
Read:

Police bust cannabis farm in one of North Staffordshire's poshest villages
Speaking outside the Royal Courts of Justice in London in response to the ruling, Crotter said she may take her case to the High Court.
"I'm so upset I didn't win again, but I'm going to keep fighting because we've already informed, changed hearts and minds, and changed people's opinions about the law," she told reporters.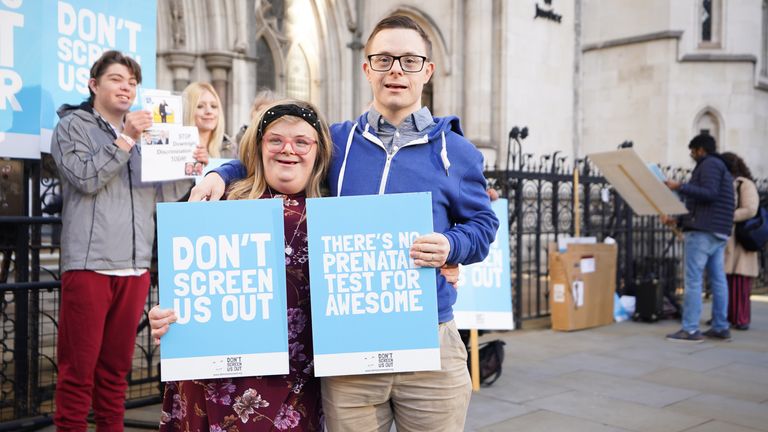 "I am very upset that children with Down syndrome can be aborted until birth. This tells me that I am not a resident and much less valuable than someone without Down syndrome.
"I am angry because the judges say my feelings don't matter. It makes me feel less valuable as someone who doesn't have Down Syndrome.
"When we first started this lawsuit, not many people knew about the law, but now more and more know about the law thanks to us and your incredible support.
Read:

Hull bus lanes set to return to peak times as council reveals results of huge transport survey
"We want to thank everyone who donated their time and money to our cause."
In England, Wales and Scotland, there is a grace period of 24 weeks to have an abortion. The laws allow termination until birth if there is a "substantial risk that if the child is born it will suffer from such physical or mental deformities as a serious disability", including Down syndrome.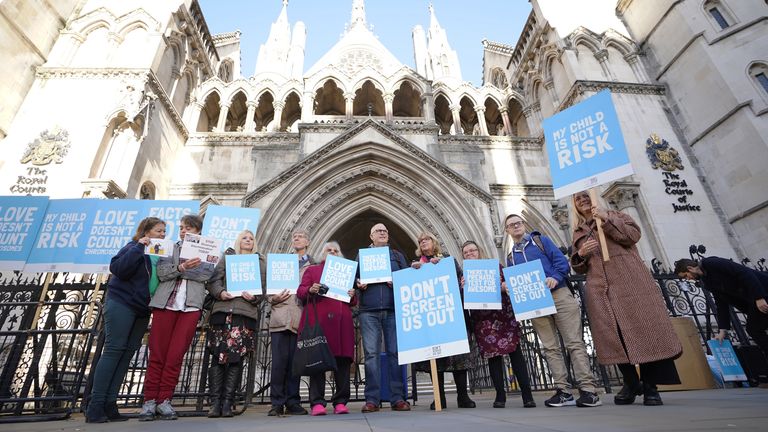 Jason Coppell KC, who was representing Ms Crotter and Mayer Lea Wilson, the mother of Aidan, a young boy with Down syndrome, and who made the appeal alongside Ms Crotter, told the court back in July: "Their effect is to stereotype life as a disabled person seriously disabled, unworthy of living and certainly of lesser value than life as an able-bodied person, thus affecting feelings of self-worth and self-confidence in people with disabilities, such as Mrs. Crotter."
Koppel said the law used "outdated" language that some consider offensive and unacceptable.
In their judgment last year, Lord Justice Singh and Ms Levin concluded that legislation was a matter for Parliament, which could consider a range of opinions, not the courts.