Ireland has landed a record 14 Oscar nominations, prompting jokes that the ceremony should be moved from Los Angeles to Dublin.
Martin McDonagh's film The Banshees of Inisherin received nine nominations, Paul Mescal was nominated for Best Actor for Aftersun and The Quiet Girl made history by becoming the first Irish-language film to be nominated in the Best International Feature Film category.
"Gael Force!" said the Irish Examiner after the nominations were announced on Tuesday. "Not normal, people!" said the Extra.ie news site, a pun on Mescal's most famous role in the TV drama Normal People.
Joe Duffy, a radio presenter for national broadcaster RTÉ, joked to his listeners that the March 12 ceremony should be moved from Hollywood to Dublin. Ireland already has its own Oscar party in LA, the Oscar Wilde awards.
The Banshees of Inisherin, a black comedy starring Colin Farrell and Brendan Gleeson as former friends on a small island, overtook In the Name of the Father, which had an Irish record of seven nominations in 1994.
Banshees received nominations for Best Picture, Director, Editing, Original Screenplay, Lead Actor (Farrell), Supporting Actor (Gleeson and Barry Keoghan), Supporting Actress (Kerry Condon), and Original Score. The nine nominations came second to action comedy Everything Everywhere All At Once, which won eleven.
Ireland now faces a dilemma over who should be the best actor: Mescal, who plays a divorced father in Aftersun, or Farrell.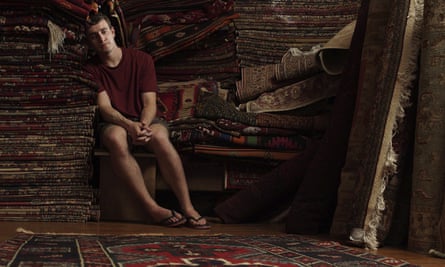 The Northern Irish film An Irish Goodbye, about a reunion of estranged brothers, one of whom has Down syndrome, was nominated in the live action short category.
Jonathan Redmond was nominated for Best Editing for his work on Elvis, and Richard Baneham was nominated for Best Visual Effects for Avatar: The Way of Water.
The Quiet Girl – its Irish title is An Cailín Ciúin – has shattered Irish and British box office records for an Irish-language film and has already won multiple awards. Directed by Colm Bairéad, and based on Claire Keegan's New Yorker novella Foster, it is a coming-of-age story of a girl from a dysfunctional family who is sent to live with relatives in rural Ireland.
"If you had told me a year ago that we would be here, I wouldn't have believed you," Bairéad said. "I think it's still sinking in. I'm still a bit in shock. Euphoric." Cast members, crew and some financiers gathered at the Stella cinema in Rathmines, south Dublin, to watch the announcement.
Bairéad called the "extraordinary power" of Keegan's story the film's locus. "If the ultimate dream comes true and we win, a good Irish will be spoken on stage that night," he said.
The other international nominees are All Quiet On The Western Front, Close, Argentina 1985 and EO.
The Quiet Girl was a source of pride for Irish speakers and a burst of culture and creativity, said Alan Esslemont, the director general of TG4, an Irish-language TV network that partially funded the film. "It has, in fact, been at the center of a new wave of film for all of Ireland."
Ireland's nominations were no fluke, said John Kennedy, head of visual effects at Windmill Lane, a post-production center in Dublin. "We no longer need to beat the drum of our long tradition of storytelling or that of the courageous underdog nation that rises above its weight. This is the result of years of steady, sustained, strategic growth in the film industry across government, studio, education and private channels."