"I need a good jacuzzi," said Carlos Queiroz, grinning as he reflected on one of Iran's most unusual celebrations inside this bustling stadium.
When the final whistle blew in the 102nd minute, Iranian striker Sardar Azmoun Queiroz grabbed his throat in unbridled glee before quickly resetting it, instead pinching his coach's cheeks. Then in the aftermath, he tried to take on the back of the Portuguese coach. By this point, Azmoun, wearing the substitutes' bib after being substituted, had long since lost in a rave of two second-half stoppage-time goals that propelled his country to a guaranteed and unfathomably late victory over Wales.
Read:

Dispersal order extended after spate of intimidation and antisocial behaviour
This was not how Wales envisioned their first World Cup since 1958. For a long time it looked like they would somehow avoid losing a match that had become the epitome of living dangerously before Wayne Hennessy was sent off for unintentionally bothering Mehdi Tarimi in the 86th minute, a moment It had shades from Harald Schumacher's wild clothing line for Patrick Battiston at the 1982 World Cup in Spain.
Ali Golizadeh's goal was disallowed in the first half for offside and in the second half Azmoun and Golizadeh shook the opposite posts within seconds of each other. The fourth referee, Maguet Ndiaye, pointed to nine minutes of stoppage time, and in the penultimate minute Wales cracked the finish.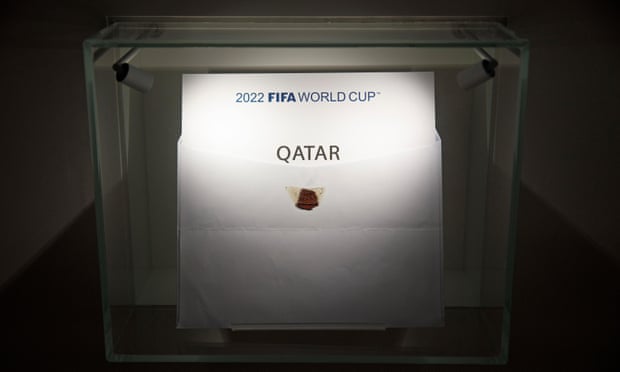 Substitute Rouzbeh Çeşme stepped forward and fired a powerful right-footed shot into the far corner from the edge of the penalty area, and Ramin Rezaian put the finisher three minutes later. Defeat all but kills Wales' hopes of advancing to the last 16.
As Iran's players rejoiced, Gareth Bale stood sadly in an empty half vacated by Queiroz's players, Kieffer Moore kicked in the heel and substitute Brennan Johnson leaned on his card. Rebooting was a formality. Iran soon went on a winning run as the Welsh players fell to the ground. Wales have waited 64 years for this World Cup and although it was painful for Rob Page to admit that the Red Wall had nothing to shout about in Qatar, their fans gave the Iran players a standing ovation as they came full circle. "I love this game when it goes like this," Queiroz said.
Read:

The pilot and skydiver charged with murder of partner and parachute trainer Clair Armstrong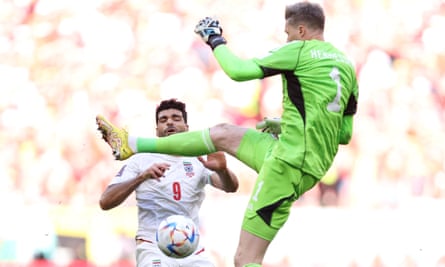 It was always a fraught occasion and emotions ran high before kick-off when Iran's players broke their silence by singing their national anthem. Tarimi said none of the team was pressured into singing despite the threat of reprisals at home, but the pain on some players' faces as they half-heartedly glossed over the words. In the stands, Iran's vociferous support made clear their disdain for their government, and taunted their players. Tears streamed down one of the women's cheeks, and a man carrying an Iranian flag appeared inconsolable.
Queiroz's warning that Iran's World Cup would begin in earnest against Wales after a humiliating start against England no longer sounded optimistic, and when Çeşme struck, Wales couldn't say it wasn't coming. They were hanging on with Bale's hands behind his back in the penalty area, frantically trying to prevent a potential penalty miss as Iran slashed across the Wales goal after Hennessy was sent off. Iran has made five changes as of Monday that are unrecognized; Wells is painfully disjointed.
Wales avoided falling behind when Golizadeh's goal was ruled out in the first half for offside, but Wales withered in the heat of battle. They were bypassed in midfield and failed to stop the bleeding. Time and again Ethan Ampadu has been scouted at the base of midfield, with Aaron Ramsey and Harry Wilson providing a bit of support. Moore Hosseini made an instinctive save 12 minutes after the clock after meeting Connor Roberts' perfect cross, but far from it, Wales' attacks were forgettable. Ben Davies let out a gasp after driving a shot past Hosseini, who was deputizing for Alireza Beiranvand after the No. 1 was ruled out under FIFA protocols for concussion.
Things went from bad to worse when Hennessey lunged at Tarme as the striker grabbed a cutting through ball and left him in a heap. Referee Mario Escobar initially handed Hennessey a yellow card but a VAR review raised the penalty to red. Moments earlier, Hennessey had undone the right to a wonderful deny by Saeed Ezzatullah, but the 35-year-old will remember this game for the wrong reasons. He became the third goalkeeper to be sent off in a World Cup. Wales' goalkeeper coach Tony Roberts squirmed a water bottle in frustration when Escobar slipped it into his back pocket.
Joe Allen came on as a late substitute on his World Cup debut, but his attempt to block Çeşme's shot was unsuccessful after he slotted the ball in with the substitute's right foot, through the fingertips of substitute goalkeeper Danny Ward, into the bottom corner. On the Touchline page, the arms were folded, not moving.
The Iranian bench was emptied on the pitch – a crowd outpouring of emotion – and a repeat of those scenes soon followed. Allen failed to trap the ball and Iran intentionally converted the ball, giving Rezaian an opportunity to beat Ward. Davies, perhaps Wales' best player, made a desperate attempt to tackle but Rezaian showed great composure to lift the ball over Ward. It may take a while for Wells to come back again.