Matt Hancock only has a few days left on I Am A Celebrity before he returns from the safety of the Australian jungle to the toxic environment of the Palace of Westminster.
But this week, more Conservative MPs are considering ways to get out of there – as the deadline approaches for notification that they intend to stand in the next election.
MPs are already anticipating that up to 50 colleagues may decide not to stand in 2024, after considering the state of the polls. Some are juggling whether to stay until the end of parliament or jump in sooner – others are hoping for one last cabinet reshuffle for a chance at the ministerial office.
Conservative MPs have been given a December 5 deadline to announce whether they plan to stand down at the next election. The date coincides with the final decision on boundaries for the next election, so the Conservative Campaign Headquarters (CCHQ) can start looking at the full electoral picture with new constituencies.
Chloe Smith, the former Minister for Work and Pensions, and Will Wrag, chair of the Public Administration Select Committee, said they would resign. Sir Gary Streeter announced on Friday that he would not stand in the next general election after 25 years in the House of Commons, followed shortly afterwards by Dehenna Davison, Minister for the Settlement and MP for the 'red wall' seat of Bishop Auckland.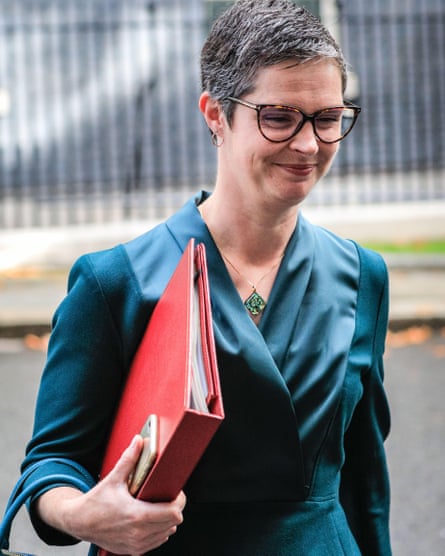 Smith is 40, Raj is 34, and Davison is 29, all of whom still have a great deal of their careers going but still decide they want out. The tensions of the past five years of turmoil have been too much for many MPs – changes in prime minister, Brexit, the pandemic and partisan fighting. And everyone is on their way to losing their seats in the current polling path.
But some Conservatives predict that MPs like Davison, Smith and Raj are likely to be young radicals and that there will be a major generational shift in the party, with many veteran MPs choosing to stand down.
One said: "A third of us were new to Parliament at the last election, but there are plenty of Tory MPs who have been here 15 or 20 years and feel they have run out of time." "Some of those are in their 60s and 70s. If they go, they will have a good pension and be able to do some odd jobs here and there."
MPs who are still ambitious but feel their seats are in shaky territory have begun reaching out to recruitment consultants, headhunters and ex-companies in an effort to understand the post-election employment picture.
One long-serving board member said they had few illusions about their fate — or any plans for what might happen if, as expected, they lost their seat. They said, "My constituency tends to change with the government, so it doesn't look great to me at the moment."
"But it's not like I'm alone. Some colleagues are looking at other things they can do, but a lot of them are keeping their heads down and moving on with their jobs. Everyone understands that the best we can expect in an election is damage limitation."
Another deputy said that they expected a number of colleagues to leave now, and realized that there was no longer a prospect of serving in the government. "There are colleagues who have been passed over for ministerial positions for years, and now have reached the point where they are no longer going to serve — in which case, why stay?" One of the ministers said it bluntly.
Others worry about Keir Starmer cracking down on MPs who have second, often lucrative, jobs in addition to their parliamentary work. One said: "You have to keep in mind that if we stay in the opposition and end up in the opposition, the Labor government is likely to get really tough on second jobs".
Some have even debated whether they should step down early — even if it means the party faces a difficult by-election — believing they would be more employable now.
"After the 1997 election, no one wanted to appoint an ex-Tory MP," said one. "It will be the same this time, so people are thinking of getting out early while they still have some currency."
Many have convinced themselves that life abroad will be easier. One minister said, "Even if the job is not high-profile or interesting, I can make three times that amount and still spend the weekend at home with my kids."
More MPs are expected to announce their departure before the deadline, but a number of Conservative MPs say they will likely put off their decisions until later, to give themselves more time to decide.
Rishi Sunak could make another cabinet reshuffle, and one MP said they were waiting to see if anything was on offer for what they described as "my last two years in Parliament" before they could expect to lose their seat.
"Rishi continues to reshuffle over our heads and of course that is something that will be more attractive in the outside world, but if you say you're going now, you won't get a ministerial job."
One of them said that they decided to go in the next election even though they told CCHQ that they would stay. "Under Liz [Truss] "I would have gone like a shot," said a senior member of the House of Representatives, "but I think Rishi got a chance to take maybe 50 more seats than she would have."
Others have already returned to government after thinking their ministerial careers are now over – and may be reconsidering their future.
"I think there are some including Dom [Raab] And Michael [Gove] who may have decided to look for new jobs after 2024, but are now back in the tent, that decision is not coming anytime soon."
Employment Advisers has reported an avalanche of interest from employment consultants and lobbying firms, desperate to hire those with an insider's view of the party.
One of Starmer's senior advisors said, "The phone hasn't stopped, it's just running through my head. Even worse, people are coming out of the woodwork trying to get commissions and jobs." Conservatives will likely find the opposite to be true.