Nearly 20 years after Love Act Actually first hit our screens and became one of the most beloved – and most successful – Christmas movies of all time, some of its stars have been doing some reminiscing.
Fortunately, most of them have lingering memories – including Emma, ​​who remembers the first time Hugh saw the final version of the festive film.
According to Emma, ​​Hugh's response wasn't exactly warm and fuzzy.
Hugh shyly replied, "Did you say that?"
Really love It may be ingrained in the public consciousness, but Hugh admitted last year that he's less familiar with the details of the 2003 film – revealing that he can't actually remember what happened to his character.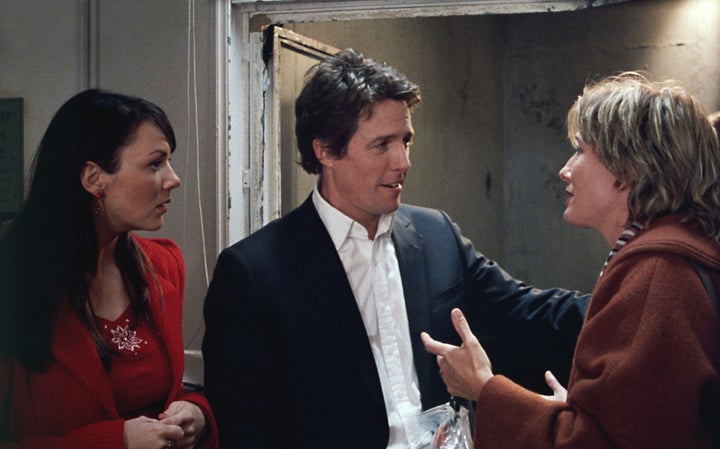 In response to a question about the possibility of a Love Actually sequel in Interview with Digital Spy Hugh replied last year: "I don't know. I never thought about that… I can't even remember what happened in the movie."
He explained, "It's been a long time since I've seen that. You have to remind me [laughs]. How do I end up? "
In one of the film's most memorable scenes, Hugh, as the Prime Minister, can be seen jumping around No. 10 on the Pointer Sisters' jump (For the Love of Me), which the actor later described as "sheer hell".
He said, "There was a dance written and I thought, 'That's going to hurt' and it has the potential to be the most painful scene ever in a celluloid movie."
"I was definitely intimidated by his portrayal and Richard (Curtis) kept saying, 'Don't you think we'd better rehearse the dance scene' and say, 'Yeah, I have to learn some lines… My ankle hurts today'." So it was never rehearsed."
"It was absolute hell," he added.
The anniversary special is said to be "a look at how the film became a beloved Christmas tradition and a worldwide sensation, with a fresh look at behind-the-scenes secrets and iconic scenes."
The Laughter & Secrets of Love Actually: 20 Years Later – A Diane Sawyer Special will air on ABC in the US on November 29 (and will be available on demand at Hulu the next day). No UK cast announced.