Is your child or teenager apparently always glued to his smartphone? If you've ever wondered how this could affect them, you're not alone.
According to a new study presented at the 60th Annual Meeting of the European Society for Pediatric Endocrinology, the blue light emitted from phone and tablet screens may alter certain hormone levels and increase the likelihood of early puberty in children.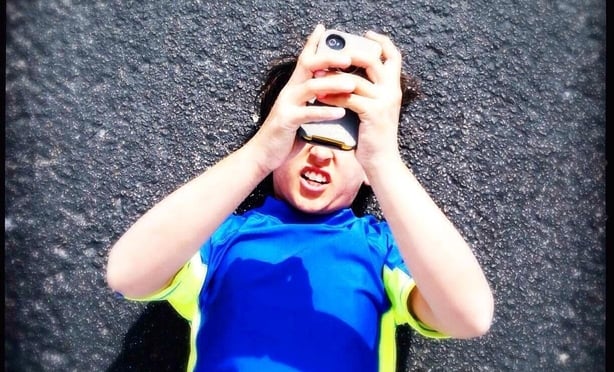 Researchers believe this is related to how blue light suppresses the secretion of melatonin — a hormone that helps control the sleep cycle.
Read:

Your Steam Deck might be coming by the end of September instead of Q4
One of the researchers, Dr Aylin Kilinc Ugurlu, of Ankara City Hospital in Turkey, said: "Since this is a rat study, we cannot be sure that these findings will be replicated in children, but these data suggest that exposure blue light could be considered a risk factor for the onset of puberty." With smartphones becoming such a big part of our daily lives (and many apps designed to be addictive), it's no wonder people to be aware of their use.
So, how else can screens and smartphones affect kids and teens? Here are three areas you may want to keep in mind…
sleep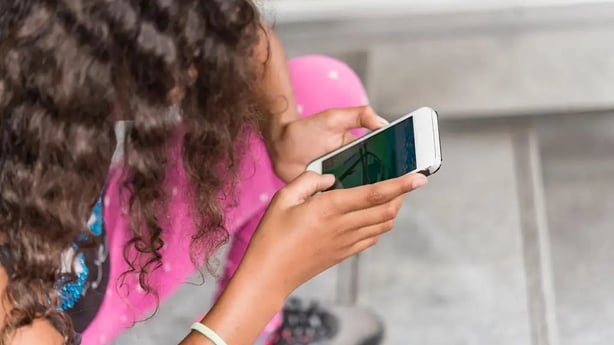 Just as phones can affect adults' sleep, so can young people.
According to a 2020 study published in the Journal of Clinical Sleep Medicine, "excessive smartphone use was related to shorter total sleep time in children." (Overuse was classified as more than an hour per day). In addition to the duration of sleep, the quality of sleep was also found to decrease.
Read:

Samsung's new Odyssey Ark is an enormous 55″ 165Hz gaming monitor with "cockpit mode"
"The blue light from electronic devices can affect children's sleep, especially when used just before bedtime, as it affects melatonin production," said Dr Maite Ferrin, consultant child and adolescent psychiatrist at Re: Cognition Health.
"It's important to reduce or ideally stop using electronic devices and smartphones before bed, as well as not using them for long periods of time during the day."
Anxiety and Concentration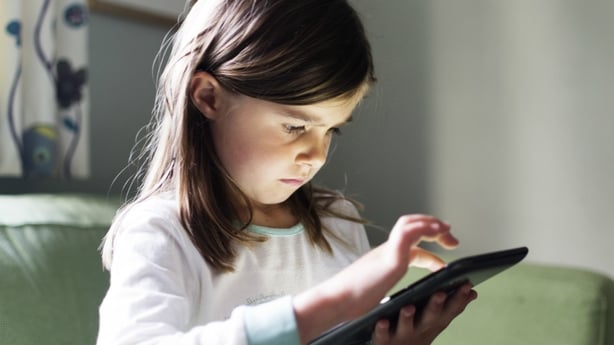 A 2018 study published in the Preventative Medicine Reports suggested that "more hours of screen time is associated with lower well-being among ages two to 17" and "many screen users [classed as seven-plus hours a day] show less curiosity, self-control and emotional stability".
Among 14-17 year olds, those classified as high screen users were more than twice as likely to be diagnosed with anxiety or depression.
Jasmine Eskenzi, founder of The Zensory, a wellness and productivity app, says: "We know that smartphones can be harmful to children's health and well-being. However, we cannot change how digital natives use technology – this cultural advancement has happened. , and we just need to do our best to use these tools for positive use and to create healthy habits and behaviors.
Read:

London Underground's mobile phone coverage to expand by end of this year
"There are ways to use smartphones in a positive way, to empower people to learn preventive mental health strategies such as mindfulness, meditation, and positive thinking," she adds — noting that, with healthy boundaries in place, plenty of positives can be about being connected through tech.
"Young people can find like-minded communities, as well as watch and participate in sports classes and fitness content on their phones. If we can encourage young people to be more engaged with the healthy educational content, inspiring communities and tremendously powerful capabilities of smartphones – we can help young people see it flourish and not just survive," says Eskenzi.
"It's habits and behaviors that need to change, to prevent young people from anxiously scrolling on social media, and instead teach them how to live healthier – this needs to be accompanied by systemic and cultural changes to counteract this at the same time." to force."
What about focus and concentration? "Long-term use of devices also reduces attention spans in children and may affect other brain functions, including our ability to remember things," Ferrin suggests.
"Using smartphones in moderation and setting limits on children is key to reducing these symptoms."
Eyes
We need your permission to load this Instagram contentWe use Instagram to manage additional content that may place cookies on your device and to collect data about your activity. Check their details and accept them to load the content.Manage preferences
While screen time doesn't give kids square eyes, as parents in recent decades would have us believe, too much of it can still affect them.
"Overuse of smartphones can harm the eyesight of children and people of all ages," Ferrin says.
"Excessive stress can be placed on the eyes, which can lead to fluctuating vision, eye strain, eye strain, headaches, as well as neck, shoulder and back pain.
Smartphone overuse may increase risk of eye symptoms such as nearsightedness [short-sightedness] and eye surface disease, leading to dry eye syndrome and blepharitis."