One of the NHS' largest mental health services has been told it must undertake "widespread reforms" after some staff were filmed abusing patients in mental health wards.
A Care Quality Commission (CQC) inspection of services at the Greater Manchester NHS Mental Health Foundation found 'serious' safety issues in some of the safe and acute mental health wards.
Among its findings, the regulator revealed that "services were not always caring", that there were not enough properly trained staff, and that there were "significant concerns" about the sexual safety of patients in mixed-sex wards.
Read:

Arthritis: Treatment may include cruciferous vegetables
It was also considered that community mental health care for adults required improvement.
The regulator has now issued an enforcement warning to the trust and a deadline for making improvements.
Helen, not her real name, told Sky News her adult daughter had "failed" her confidence after she had a psychotic breakdown.
She said her daughter attempted suicide but it was a "fight" to get any help.
"She desperately needed help, but it took a long time to get it," said Helen.
"I just felt like there was nothing. No help. I asked for it." [mental health services] to help but they were so busy, they didn't have enough time.
"I always called the police, called the ambulance, and walked around to find her if she was gone."
Read:

Sky Medical Technology appoints Fiona Young to lead geko™ device adoption in wound care
She added: "She felt she needed the services on the one hand, but on the other hand you have to ask: What do mental health services actually provide?
"I feel they could have done a lot more, in terms of psychosocial treatments, to help her recover."
Helen's daughter has been admitted to a ward under Trust's care, but Helen said she was "scared" for her daughter after reports of patient abuse in some of her facilities.
"You don't know," she said, "when you're not in those wards with them—the person you really care about—what services are they rendering?"
Bullying, ridicule and humiliation
Earlier this year, an undercover BBC team filmed staff bullying, taunting and insulting them at one of the Trust's facilities.
Some patients were isolated for unnecessarily long periods of time and others were physically restrained for no reason.
Read:

Paralympian Daybell retires from table tennis to focus on medical career
A Trust spokesperson said: "We accept the findings of CQC's recent inspections of our trust and are committed to making the changes and improvements that users of our service deserve.
"The work is already underway to build better and more sustainable services."
But local mental health campaigner Paul Baker told Sky News families had raised concerns about the trust's care services more than two years ago.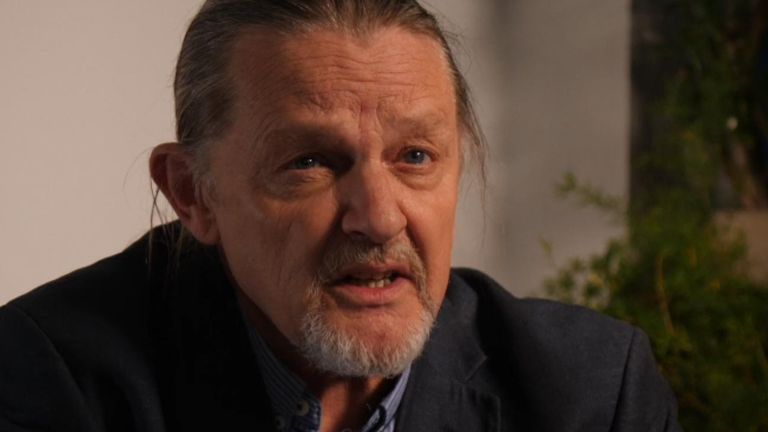 At the time, said Baker, the trust heads replied there was no problem.
Mr Baker, founding partner of CHARM, a group that provides better comprehensive mental health services, told Sky News: "We knew it wasn't good, in terms of care, and that's something I think the review process needs to look at: how aloof senior management have become." About the facts of what is happening on the ground?
He added: "We're not just blaming the trust. We think the trust probably faces a lot of the issues that other trusts across the country share, and we're going to support the idea of ​​having some sort of real root-and-branch review across the country about what we're doing in mental health." How do we support people?
NHS England this week placed the trust under its highest level of administrative intervention. It will also conduct its own independent review.
Source: news.google.com