Kai Havertz said Germany should get its foot on the accelerator against Spain on Sunday and admitted he did not do his "bloody homework" when he failed to score in the shock 2-1 loss to Japan.
Coach Hansi Flick's side, who must defeat Spain to keep control of their World Cup destiny, reunited with the outspoken squad after defeat on Wednesday. "We analyzed the game very well and saw our shortcomings and the areas we need to improve," Havertz said. "Now we have to get closer [Spain] As a real team and we put our foot on the accelerator in a game of crunch, but we'll be ready."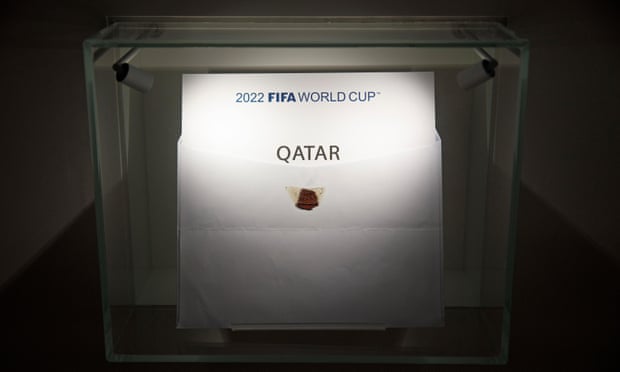 The Chelsea forward called for unity against Spain, who beat Costa Rica 7-0 in their first match. "We had a fruitful exchange of views," he said. "When we left, the feeling was that we had an overwhelming willpower to decide the game in our favour. I was exasperated by our performance. Sooner or later, that gave way to a clearer or more objective vision that would be replaced by expectation.
"Everyone needs to pick up weight and get back on track. The 7-0 win is a clear signal and we have a lot of respect for the Spanish national team, we know they have quality but are we going to hide? Not at all.
"We just need to put him on the pitch. Now is the time to talk to each other and tell each other the truth and that's what makes the team stronger. In the end we have good personalities and we like to talk to each other face to face. We're in a bad moment right now but that can change quickly." Big. It could be a turning point for us. It's a big game. I'm lucky to have played some big games at Chelsea."
Havertz has no problem with the criticisms that Manuel Neuer and Ilkay Gundogan give to their teammates. "It was very constructive," he said. "They didn't tear us apart like the media say. We went into the dressing room with our heads down and our shoulders down. I can understand that. Of course we talked about what went wrong.
"Ilkay complained that people hid, he said our attacking players failed to score a second or third goal. Whether it was done publicly or internally doesn't matter. Sometimes it's a little audio clip that people extract from a longer interview."
Havertz, who can play across the attack or as the No. 10 player, was honest when assessing his role as the No. 9 against Japan. He said, "I like to play in the attacking position, but when you are placed in this position, it is your bloody duty to score goals, which I did not do against Japan." "I realize that. Put me in the same situation on Sunday and I will do everything I can to help the team."
Germany lined up for a photo with their hands above their mouths ahead of the Japan game in protest of FIFA's order that seven European countries cannot wear the OneLove armband but there are no plans for further action. "We've made our point the last few days and, to be honest, it's hard to talk about it again," Havertz said. "Everyone knows our point of view so our focus now is 100% on football."
Julian Brandt, the unused substitute against Japan, was curt about the scale of Germany's challenge against Spain. "We are verbally in a bullshit situation," said the ward.