Climate Minister Eamon Ryan said the Celtic Electric Interconnection would eventually drive down energy prices.
But he warned that this would be a long-term ambition and warned that electricity prices would be affected by the price of gas, which is likely to remain high for the next two to three years.
The final construction and financing arrangements for the Celtic Electrical Interconnection Project were signed in Paris this morning.
The Celtic Interconnector, a sub-sea power cable, will connect Cork to Brittany in northern France and will have a capacity of 700 megawatts of electricity.
It is estimated that this exchange of power between France and Ireland will be able to provide 450,000 homes with electricity.
Ryan described the interconnection as a "win-win" for both Ireland and France.
He explained that when Ireland generates large amounts of electricity from wind, it can contribute to France.
But, he added, "when the wind isn't blowing, we have this spare capacity from France."
Some of the energy flowing from France will be nuclear, but Mr Ryan told reporters that nuclear energy is already flowing into Ireland from the UK.
Taoiseach Micheál Martin and Mr Ryan attended an electrical interconnection signing ceremony at the Irish Embassy in Paris this morning.
Mr. Martin told those gathered in Paris that work on the project would begin next year.
"The Celtic Interconnector project will bring tangible benefits to the citizens of both France and Ireland by promoting the use of renewable energy, lowering electricity prices and helping to ensure the security of energy supplies," said Mr. Martin.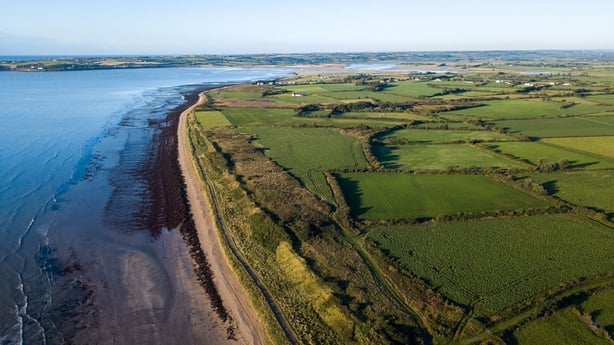 French Energy Transition Minister Agnès Pannier-Ronacher, who also attended the ceremony, said France was committed to plans to expand its nuclear and renewable capacity.
"We are pushing and pushing to be able to phase out fossil fuels as quickly as possible and have our own capabilities in France and Europe," she told reporters.
At least €1.3 billion has been allocated to the project, which includes €530.7 million in grant financing from the European Union's Connecting Europe Facility (CEF) and €800 million from European investment bank Danske Bank, BNP and Barclays.
However, the project is set to cost €1.6 billion and is scheduled to be completed and operational by 2026.
Other stakeholders who signed off on the plans this morning include RTE France Chairman of the Board Xavier Beachacyzk and EirGrid Managing Director Mark Foley.
Signing the 'Great Day' plan for Ireland – Chief Eirgrid
Mr Foley described the signing as a great day for Ireland.
He said interconnection lowers prices for consumers, so this was a win-win.
By 2026, the electric interconnector with France will provide enough power for nearly half a million homes and provide a much-needed energy backup for post-Brexit.
He said that this is arguably "the most important Irish infrastructure project of the decade" and will reconnect Ireland to the European electricity system and market, build 10,000 megawatts of new renewable energy in the next 10 years to be exported via France, and make commercial issues for renewables possible.
He said it would also give Ireland a "boost" in terms of security of supplies, as well as imports from France when it was built.