A British man has been arrested after allegedly helping an oligarch with ties to Russian President Vladimir Putin evade sanctions.
Richard Masters, 52, was arrested in Spain on Friday, although his co-defendant Vladislav Osipov remains at large.
The pair, charged separately, allegedly helped Russian Cypriot oligarch Viktor Vekselberg evade US sanctions.
The scheme was reportedly made possible by Mr Vekselberg's 255-foot yacht Tango, believed to be worth $90 million (£73 million).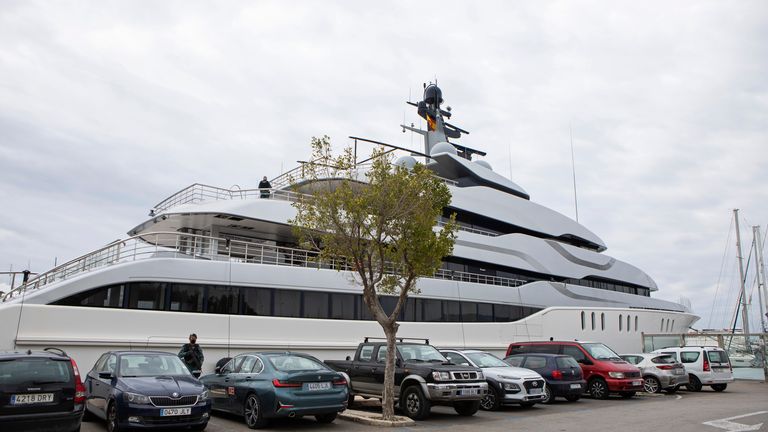 The US Department of Justice (DoJ) alleged that Masters ran a yachting business in Palma de Mallorca and managed Tango after initial sanctions were imposed on Mr Vekselberg in 2018.
Masters reportedly dubbed Mr. Vekselberg's yacht "the Fanta" to hide thousands of dollars from banks that would ultimately benefit the oligarch.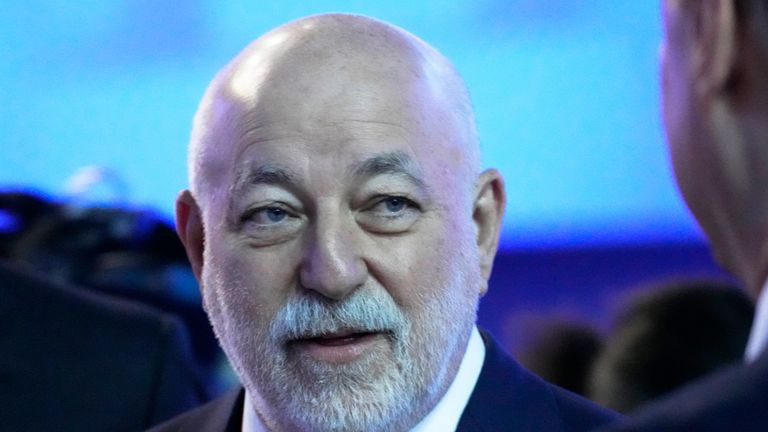 It is alleged that Masters and the Russo-Swiss Osipov masked Mr. Vekselberg's involvement in the yacht, with Osipov using shell companies to hide his ownership.
The US Department of Justice (DoJ) said both have been charged with multiple felonies: conspiracy to defraud the US and commit crimes against the US; violating the International Emergency Economic Powers Act (IEEPA); and money laundering.
Mr. Vekselberg faced US sanctions in April 2018 Russia annexation of Crimea.
In March last year, stricter measures were imposed on him after Putin's invasion Ukraine.
The UK, Australia and Poland also seized Mr Vekselberg's assets in March and imposed travel bans, while the DoJ seized Tango in Spain a month later.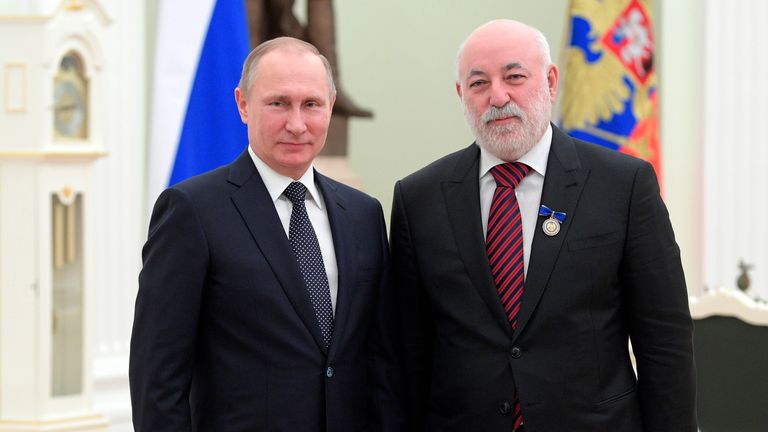 US Attorney Matthew Graves said: "Facilitators of sanctions evasion enable the oligarchs who support Vladimir Putin's regime to flout US law.
"The United States will not allow its financial institutions and individuals to be manipulated or defrauded to benefit those who support an illegal war."
Andrew Adams, director of the Task Force KleptoCapture division, said Masters had to face the "consequences" of his actions.
He explained that companies and executives "have a choice" to fight against "corruption, sanctions violations and money laundering" or to choose the path of the accused.
"They may, as Osipov and Masters would have done, try to protect themselves and their customers behind a veil of fraud," he added.
"These men have made their decisions and now face the consequences of a failed attempt to profit from, rather than oppose, a sophisticated, transnational criminal enterprise."